Trimlight Installation Company in Peoria, AZ
Welcome to West Valley Trimlight, the leading provider of exceptional outdoor lighting solutions in Peoria, Arizona. We are proud to serve the residents and businesses of Peoria, bringing their outdoor spaces to life with stunning lighting displays. Our team of experts is dedicated to delivering outstanding results that enhance the beauty, safety, and ambiance of your property.
About West Valley Trimlight
Located in the vibrant city of Peoria, Arizona, West Valley Trimlight is committed to serving the local community with top-notch outdoor lighting solutions. We help residents and businesses with all of their festive outdoor lighting needs such as Christmas and holiday lighting installation. We understand the unique character and charm of Peoria and strive to create captivating lighting designs that complement its surroundings. Our goal is to transform your outdoor spaces into inviting and enchanting areas that you can enjoy day and night.
Trimlight Installation
At West Valley Trimlight, we specialize in the installation of Trimlight permanent lighting systems. Trimlight offers a wide range of lighting options, from elegant whites to vibrant colors, allowing you to create customized lighting displays tailored to your preferences. Whether you want to illuminate architectural features, highlight landscaping elements, or set the mood for special occasions, our skilled technicians will design and install a lighting system that exceeds your expectations.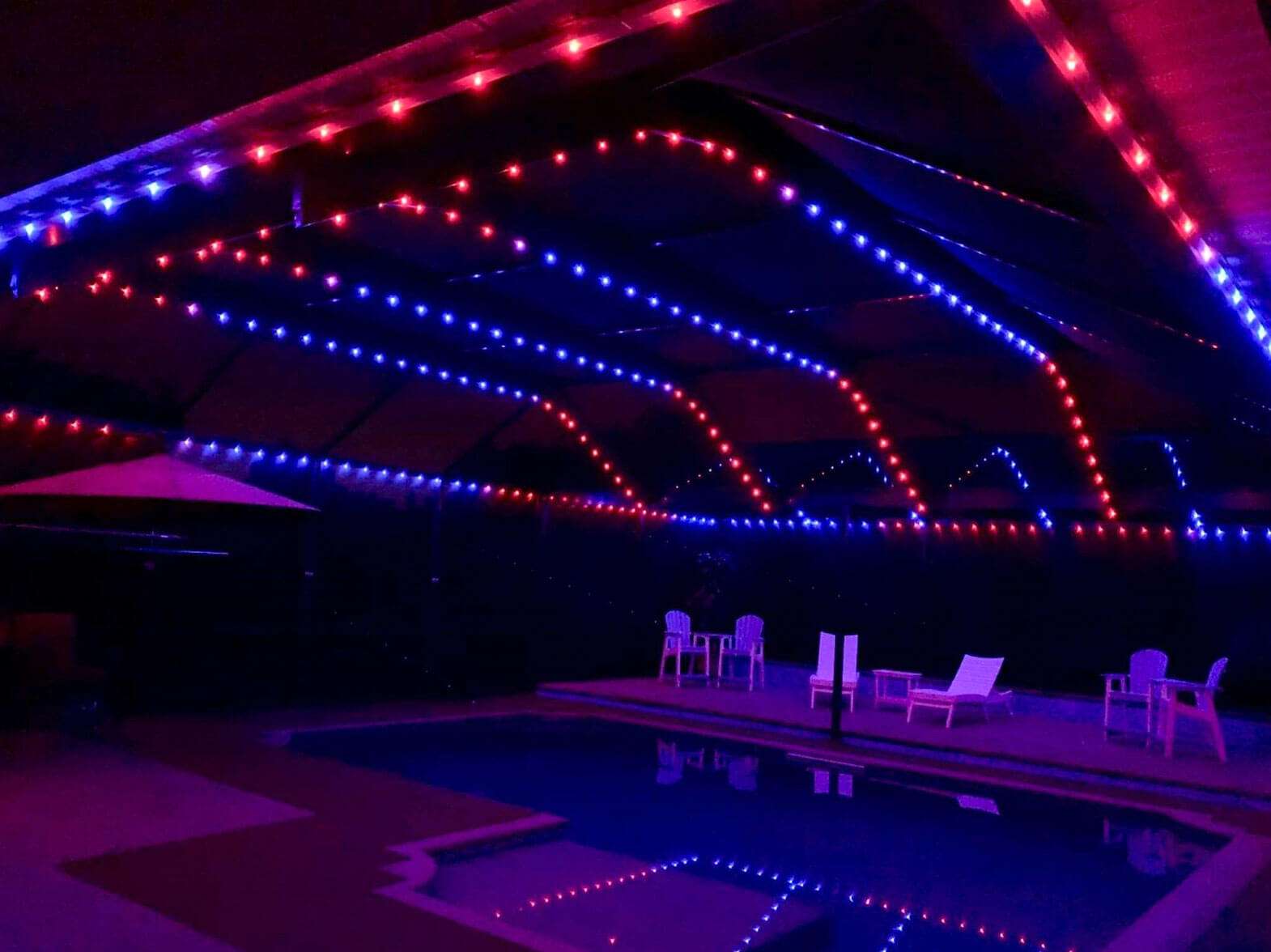 Bistro Lights Installation
In addition to Trimlight installations, we also offer bistro light installation services. Bistro lights are a fantastic way to create a cozy and inviting atmosphere in your outdoor spaces. Whether you want to transform your patio, garden, or backyard into a magical retreat, our team can install bistro lights that add charm and elegance to your outdoor environment.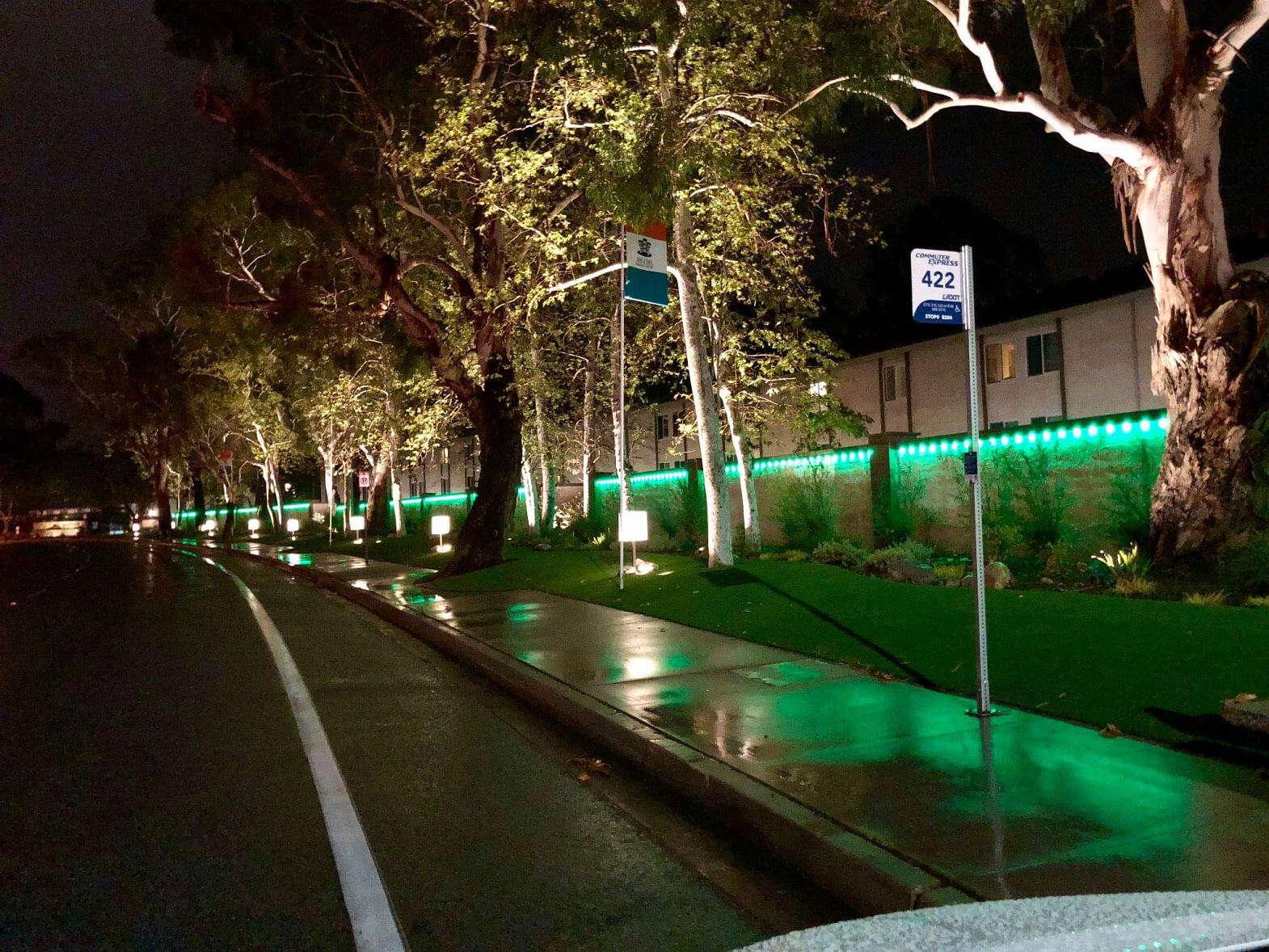 Lighting Design Consultation
Not sure how to best illuminate your outdoor spaces? Our experienced lighting design consultants are here to help. They will assess your property, listen to your ideas and requirements, and provide expert recommendations to achieve the desired effect. Taking into consideration the unique features of your property, your personal style, and the ambiance you wish to create, our consultants will develop a customized lighting design plan that perfectly suits your needs.
Lighting Maintenance and Repairs
At West Valley Trimlight, we believe in the longevity of our lighting solutions. That's why we offer comprehensive maintenance and repair services to ensure that your lighting system remains in optimal condition. Our skilled technicians are equipped to handle any issues that may arise, providing prompt and efficient solutions to keep your outdoor lighting looking its best year-round.
Why Choose West Valley Trimlight?
Experience: With years of experience in the outdoor lighting industry, our team at West Valley Trimlight has the expertise to create captivating lighting displays that elevate the beauty of your property.
Customization: We understand that every property is unique, and we pride ourselves on creating customized lighting designs that reflect your individual style and preferences. Our team will work closely with you to ensure your vision is brought to life.
Quality Products: We use only top-quality lighting products and components to ensure longevity and performance. Trimlight's advanced LED technology offers energy efficiency and stunning visual effects, providing cost savings and reducing environmental impact.
Customer Satisfaction: Customer satisfaction is our utmost priority. From the initial consultation to the final installation, we strive to provide exceptional service and exceed your expectations. Your happiness and the beauty of your outdoor spaces are at the forefront of everything we do.
Contact West Valley Trimlight – Peoria, AZ
If you're ready to transform your outdoor spaces with breathtaking lighting displays, contact West Valley Trimlight in Peoria, Arizona. Our friendly team is eager to assist you with any inquiries, provide expert advice, and schedule a consultation to discuss your lighting needs. Let us help you create a mesmerizing outdoor ambiance that will leave a lasting impression.
Elevate the beauty and functionality of your outdoor spaces with West Valley Trimlight in Peoria, AZ. Contact us today at (602)767-3412 and let us bring your lighting dreams to life!
Providing bright, beautiful and customizable lighting for churches, community centers, parks, etc.