Residential Trimlight Installation Service in Goodyear, AZ
Have The Best Home On The Block
Looking to have gorgeous lights year round, celebrating more holidays and occasions without all the hassle, we have you covered. No need to worry if you live in an HOA we got you covered there as well our lights match your house color and cant be seen easily during the daylight making them HOA approved. We can help you have the best house on the block!
With West Valley Trimlight, you get to show off your home in style.
Choose from thousands of ways to express yourself!
Bulb Spacing
You can have your bulbs spaced out from 6", 9" or 12"
Exterior Matching
Matching the exterior of your home, patio, or any other surface
Endless Colors
There are endless combination of colors to choose from like one single color, multi color, or even something like red, white, and blue.
Exterior Options
You can also have ambient light for your deck, awning, pool cover, and more.
Safety & Security
-No more ladders or slippery roofs to deal with
– Reduces Crime
– Customizable Timers
– Provides bright lighting all year round
Programmability
-User friendly
-millions of colors, patterns, & animations options
-customizable patterns for holidays
-calendar and timer options
Weather Proof
-Water Proof
-Channel blocks harmful UV rays
-Withstands adverse weather
Durable & Energy Efficient
– High quality diodes
– Energy efficient
– Designed to last for decades
– Aluminum painted channel
Hardly Noticeable During Daytime
-Channel blends into roofline
-multiple colors to match your house or building
-No viewable wires
-Adds beauty to any house
Quick Installation Process
01
Scheduled Meeting to come to your house and provide a quote
02
We Come to your house or property and install your lights, an average 2000sqft home take 2 days to install
03
Walk you through on how to use them and they are ready to go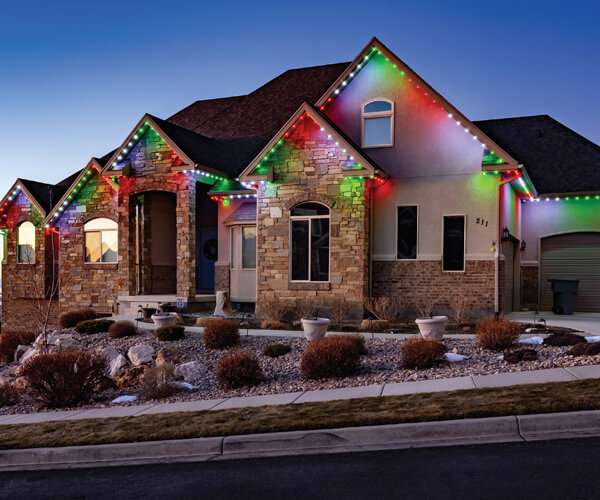 Best design, Value & Warranty.
Optimal channel design for easy maintenance & architectural beauty
Optimal size bulbs: unnoticeable during the day, very bright at night
Lights protrude from channel for max visibility from all angles at night
Lights positioned down to minimize UV damage increasing longevity
Leader in cutting edge technology with highest quality components
User friendly app & unsurpassed LIFETIME PRODUCT WARRANTY!
We work with your HOA to get them approved.
PROBLEMS WITH EXISTING TEMPORARY LIGHTING
Plastic clips that break, leaving dangling, broken lines that can damage the roof line.

Temporary lights wear out quickly from exposure to snow, ice & sun damage.

Most temporary lighting is not programmable, can't change colors, patterns, or animations.

Incandescent bulbs waste energy are not as durable, causing maintenance issues.

Hanging temporary lights every year is a huge hassle and poses risk of serious injuries.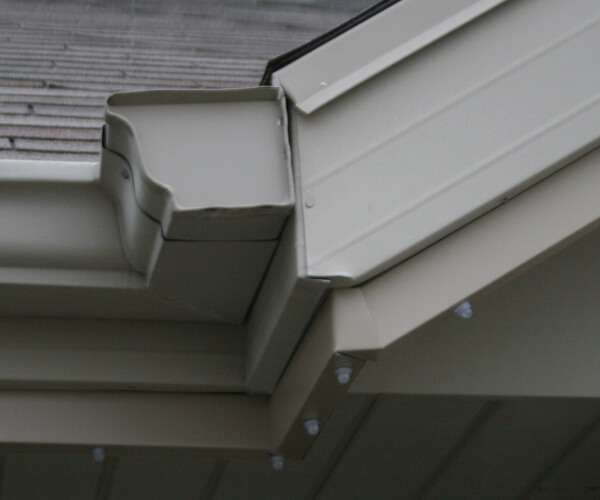 HARDLY NOTICEABLE DURING THE DAY
Patented aluminum channel designed to easily attach to any roof line.
Multiple channel color options to match most homes & businesses.
Secures lights in place & hides wires completely from view.
Protect lights & wires from harmful UV damage.
Permanent, one-time install, never worry about hanging lights again!
Highest quality LEDs rated to last 20-30 years.
Lasts 10X longer than temporary lighting and uses 1/10th of the energy.
Bulbs are waterproof & designed to withstand adverse weather conditions.
Small enough to be unnoticeable during the day but still very bright at night.
Can be used all year long for every holiday!
NEXT GENERATION FUNCTIONALITY
Trimlight's propriety, cutting edge app provides user friendly functionality, giving customers the option to select preset patterns or holidays, as well as the ability to create & customize any color pattern or animation desired.
Simple to choose, move & adjust up to 16 million color options.
Comes with preset holiday patterns for easy operation.
Fully customizable programs to celebrate every holiday, sporting event or special occasion.
Ability to save & name custom patterns.
180 default patterns & animations set with a simple dial for unique looks anytime.
Full range of functionality from simple static color patterns to multiple color patterns with bi-directional animations.
Fully customizable brightness & speed settings to adjust any moving pattern or color.
Amazing sequencing capabilities for practically unlimited programmability.
Fully programmable timer & calendar function for daily, monthly or yearly events. Set it and forget it!
WestValley Trimlight puts the controls in your hands, literally!